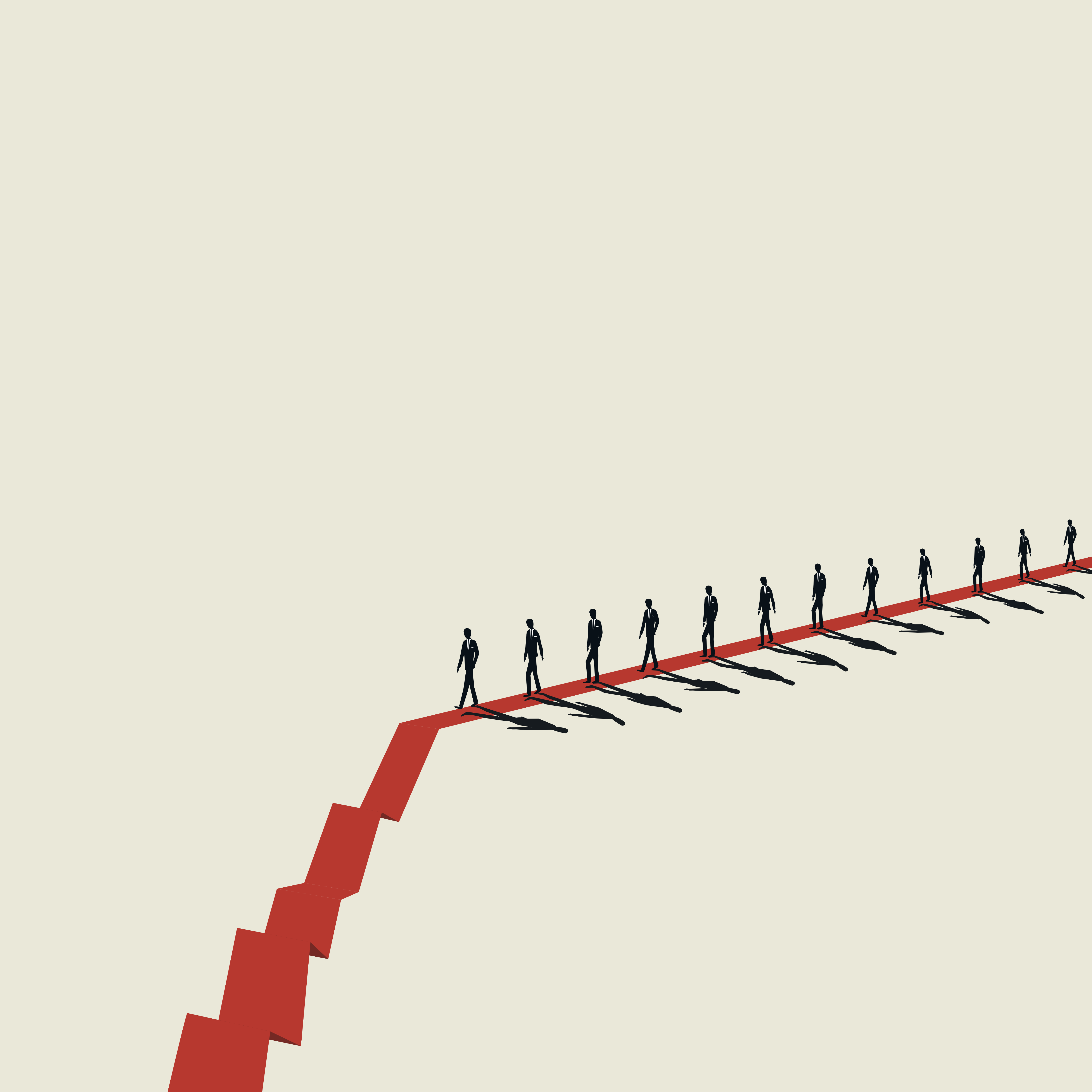 With regions nationwide steeling themselves for the oncoming apex of COVID-19 cases and unemployment filings continuing to mount, the Fed announced this week an additional $2.3 trillion funding package to help the U.S. economy avert catastrophe.
Congress, meanwhile, is discussing another aid package for small businesses on the heels of the $350 billion Paycheck Protection Program, which passed two weeks ago. Such measures may keep the economy from collapsing, but they won't stop it from changing.
---
How might things look on the other side of this crisis? The course the coronavirus pandemic will take is uncertain, but ZipRecruiter is in a unique position to envision what a recovery may look like.
As a tech-savvy online jobs marketplace, the Santa Monica-headquartered firm's data often serve as leading indicators of emerging trends in the labor market. (ZipRecruiter was recently in the unenviable position of having to cut nearly 40% of its staff.) With new data continuing to roll in, ZipRecruiter labor economist Julia Pollak spoke with dot.LA about what's in the economic forecast.
JPMorgan economists forecast this week that there will be a 40% decline in the nation's gross domestic product for the second quarter and April's unemployment rate will surge 20% with 25 million jobs lost. The number of people seeking unemployment benefits in the past three weeks totals 16.8 million.
Show Me the Data

"This recession is like no other we've experienced," said Pollak. "People are calling this the Great Cessation." Although its full impact remains to be seen, it is clear that some people "will find that during the recovery the economy will have changed beneath their feet."
There is no sugarcoating the gloom. According to figures ZipRecruiter provided to dot.LA, average daily job postings across the internet have been declining for six straight weeks; worse, the rate of decline has been accelerating. In all but four of the 27 industries that ZipRecruiter tracks, job postings have plunged between the weeks ending March 8th through April 5th.
Travel (-51%) and tourism (-31%) have been hit hardest. So have states dependent on these industries, like Hawaii (-25% decline in job postings over the past four weeks) and Nevada (-24%). These states and sectors are highly sensitive to nationwide trends, noted Pollak, meaning once things start to rebound, they should see relatively quick recoveries.
Conversely, some job postings are growing fast. These include jobs* in:
Transportation: Commercial Flatbed Truck Driver postings are +2,614% over the past four weeks; Truck Driver Trainer +634%
Storage: Warehouse Laborer +83%, Warehouse Sorter +62%
Finance and Insurance: Claims Adjuster +212%, Financial Sales +93%
E-commerce: Distribution Associate +232%, Grocery Shopper +17%
Healthcare and Social Assistance: Intensive Care Nurse +188%, Nursing Assistant +184%
*Each with more than 1,000 daily active jobs on average each week.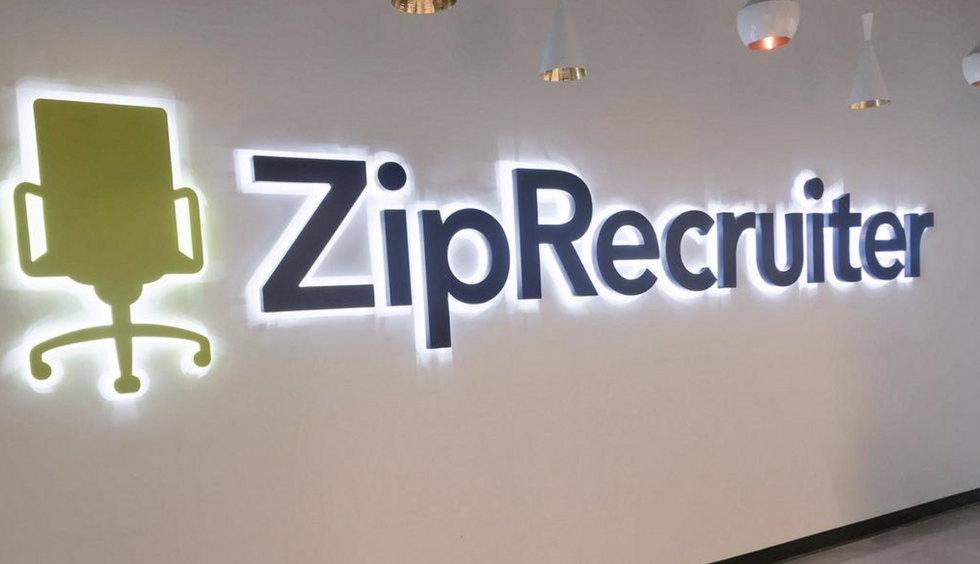 assets.rebelmouse.io
The best predictor of future behavior...
As for what these foretell regarding the future economic contours, Pollak suggests also looking at past trends.

"All kinds of slow, gradual transformations that we were seeing in the economy before are now going to happen very quickly," she forecasted.
This includes the decline of certain industries, like manufacturing and retail. "Stores will go into bankruptcy much sooner than they might have," noted Pollak.
Other industries are likely to continue their ascent. "The healthcare sector has added 278,000 jobs each year on average over the past 10 years," said Pollak. This growth should continue, so long as the country's demographic makeup is not upended by COVID-19; especially given pent-up demand as, for example, people await a safer environment before undergoing elective procedures.
Meanwhile, workers and consumers are acclimating to formerly peripheral activities that are fast becoming mainstream.

"Some of the growth that's occurring now in e-commerce, distance learning and telemedicine will be permanent," Pollak predicted.
Throughout the economy, "people are learning new technologies (and) interacting with new goods and services that they hadn't used before. And some are enjoying the experience."
Fitter, Happier, More Productive
Firms, too, are adapting to new ways of doing business, which could mean increased productivity in the long run. "Companies have been forced to invest in all kinds of technology that may have been available and would have resulted in huge cost savings, and didn't (invest) because of inertia, but now that they've become familiar (with these technologies) they'll use them to great benefit," noted Pollak.
Reducing headcount, though often painful (and sometimes unceremonious), may also ultimately make companies healthier.
"People get confused when the stock market goes up despite people losing their jobs," tweeted former Presidential candidate Andrew Yang on Thursday. "The truth is that many companies will be more profitable and efficient with fewer employees."
As working from home becomes commonplace, companies will be able to reduce land costs; and those unit costs will likely be cheaper. Some studies suggest a distributed workforce may increase productivity.
Workers on the low-end of the earnings distribution may become more productive, too.
Pollak has found that the federal aid package, combined with unemployment benefits, has left nearly half of all American workers at least as well paid as they were before the pandemic--albeit temporarily. "This offers an opportunity for many low-wage workers to overcome barriers they had to higher-wage employment in better jobs before," she said. There is no guarantee such workers will seize that opportunity, but many now have the time and financial support to train for skills, certificates and licenses that were previously out of reach.
The big question is the extent to which the damage done to the labor market overmatches the positive trends--and how long it will take to close that gap. The longer the health crisis lasts, the worse the problem will become so long as net jobs continue to decline.
In the meantime, actions like those taken by the Fed and Congress will buy the economy time, in hopes of hastening what ZipRecruiter Chief Executive Officer Ian Siegel called the "great American comeback story to come."