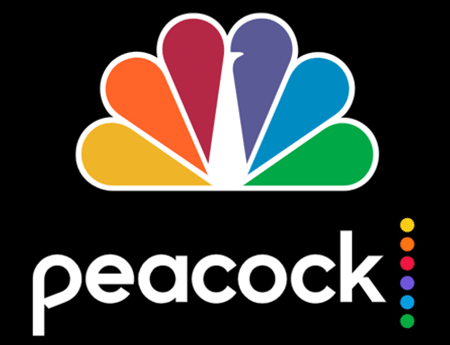 Bring on the bird puns! On Wednesday, Comcast subsidiary NBCUniversal's streaming service, Peacock, takes flight. Initially available to a subset of Comcast cable and broadband subscribers, Peacock will reportedly spread its wings across Comcast's footprint by the end of April before expanding on July 15 to other cable company customers and web and streaming platforms.
The new service will hatch with up to 15,000 hours worth of content. Peacock's library will include a flock of NBC favorites like Parks & Recreation, 30 Rock and Law & Order: SVU; movies from Universal Pictures and Dreamworks Animation such as Jurassic Park, E.T. and Shrek; and news segments, talk shows, original series and content from Telemundo. Peacock will also offer a selection of live sports (once those migrate back), and in 2021 will have exclusive rights to The Office.
---
Pricing will be tiered. Comcast customers will have full access with ads for free, or ad-free for $5/month. The behemoth has already forged a deal with Cox, another cable company, to provide their customers preferential access to Peacock, and is reportedly negotiating terms with others. Non-Comcast customers will have three options: limited content feathered with advertisements will be free; double the content with ads for $5/month; or no ads for $10/month.
Peacock will find itself perched alongside feisty competition. Yet whereas most of its streaming market competitors have zigged toward offering subscription-based video on-demand (SVOD), Peacock's advertising-based (AVOD) platform represents a bit of a zag.
"One thing that helps Peacock stand out is that it will feature some content for free," said Ross Benes, analyst at eMarketer.
In such a crowded field (see below), Peacock's relatively strong content slate should help, too.
Select Streaming Services

*Most common plan
**Expected to launch in May 2020
The coronavirus complicates the picture. On one hand, demand for streaming is up. Comcast has touted a 50% year-on-year increase in video on-demand viewing among its cable customers in March.
But countertrends abound. With most filming halted due to physical distancing, Peacock had to push a "significant" number of its original show releases to 2021, per a company press briefing earlier this week. The absence of live sports has increased demand for some other forms of content, but it also weakens what would have been a competitive advantage for Peacock. The postponement of the Olympics hurts, too, as NBC can no longer use the event to lure customers nor promote the service on the widely watched spectacle. And a weak economy threatens to squeeze disposable incomes and tighten advertising spend; Magna Global, a research firm, recently cut its 2020 U.S. ad sales forecast from 6.6% annual growth to a 2.8% decline.
Add it up, and it's no wonder Peacock executives wrote earlier this week that "we are viewing 2020 as a runway to 2021."
A Strategic Bird

That runway metaphor looks apt on a broader timescale, too. Several industry sources told dot.LA that Comcast's strategy is to hedge its business units by nudging a gradual transition of its Pay-TV customers to streaming.
With over 60% of Comcast's revenue coming from either cable networks or broadcast television, few companies have as much to lose from cord cutting. According to analysts, Comcast would we wise to lean into this seemingly inevitable trend, while trying to limit the rate at which its cash cow is cannibalized.
To that end, "the overriding initial purpose of Peacock," media analyst Bruce Leichtman told dot.LA, "is to add value for Comcast's subscribers." The dealings with other cable companies suggest the strategy extends to all cable subscribers.
Indeed, several of Peacock's features cater to an audience still attuned to the ways of pay-TV. That starts with offering them free access, which will nevertheless bring in streaming revenue from the ads. And, in contrast to customers who've grown used to ad-free offerings like Netflix, a cable TV audience will not likely find Peacock ads much of a deterrent to using the service. Yet perhaps neither will other potential customers, given that Peacock reportedly plans to limit ad loads to five minutes per hour, and experiment with new kinds of advertising, such as interactive ads, meant to be more user-friendly than the typical spot.
Analysts appear split as to whether ad-supported customers will bring in more revenue than subscribers paying a higher price.
"In general, programmatic advertising doesn't necessarily add a lot" of incremental value, said Brian Wieser of GroupM, an advertising firm, referring to Peacock's ability to target ads to viewers based on data.
But others have reported that Hulu's AVOD customers do in fact bring in more revenue than their ad-free counterparts, and insiders at NBCUniversal anticipate the same, per a source familiar with the matter. Also encouraging on this front is eMarketer's forecast from 2019 of 103% growth in streaming ad spending from 2019 to 2023.
Plus, flying alongside Comcast should help.
"Comcast already has all these relationships with advertisers, so that's a big advantage," one NBCUniversal employee told dot.LA.
Other features that support a hedging strategy include the numerous Peacock "channels" that will carry pre-programmed linear content aligned under certain themes (such as Saturday Night Live, NBC News, and Unsolved Mysteries); the high volume of familiar shows and movies; and the automatic playing of content upon opening the service, much like turning on the tube.
Although Peacock has reportedly locked in several 18-month advertising commitments, analysts and investors doubtlessly await clues on company plans and expectations in the April 30th first-quarter earnings call. But it may be difficult to find them. Since Peacock is not its own company, its performance will not be broken out in financial reports. And, as with many streaming providers, the numerous subsidies that boost subscriber numbers mean not every figure can be taken at face value.
"Because Comcast subscribers will get it for free, pure subscription figures won't tell the entire story," said Benes. "The more pertinent behavior to look at is whether people are actually spending time watching it."