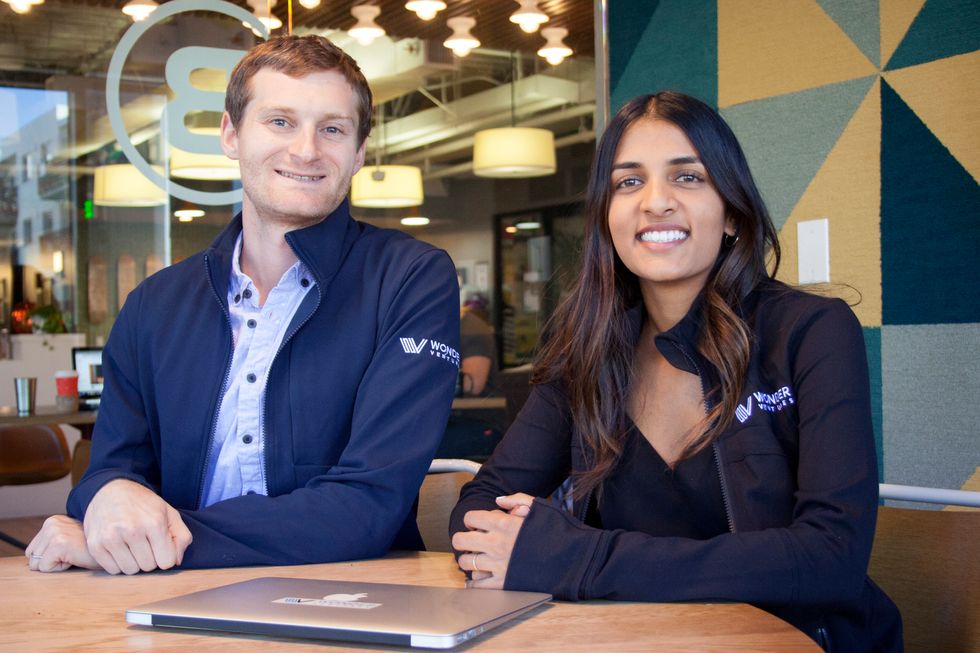 One early-stage venture capital fund is launching a new initiative Tuesday: Helping Los Angeles entrepreneurs who have suddenly found themselves out of work as the coronavirus pandemic sideswipes the job market and freezes the amount of money flowing into startups.
Wonder Ventures, the Santa Monica-based firm that's carved a niche by writing checks to young companies below the radar of bigger VCs, has committed to fund at least three Los Angeles founders in the next month with checks starting at $100,000. The new WFH program -- which stands for Wonder from Home -- is aimed at those newly laid off from tech companies who have an idea they want to pursue.
"Those people are stuck at home by law and a bunch of great talent is not working, which creates an opportunity," said Dustin Rosen, managing partner of Wonder Ventures, who is overseeing the initiative along with investor Abha Nath.
Indeed, as unemployment has ripped through the U.S. economy and sent small businesses scrambling, there has been a great amount of uncertainty about whether venture investors are still eager to write checks. Many investors have been trying to project an air of normalcy, publicly insisting that they are still writing checks as the world reels from the novel coronavirus.
Whether they actually are – especially to companies not already in their portfolio – is another matter. Rosen saw this as "an opportunity to put our money where our mouth was."
Though Wonder Ventures has promised a minimum investment of $100,000, he says the check could very well be considerably larger given that the firm's average investment is between $250,000 to $500,000. The firm has deployed some of the $15 million of seed funding it secured in 2018 to startups such as financial services firm Tala and storage company Clutter.
Wonder has also partnered with the law firm Orrick, Herrington & Sutcliffe LLP to incorporate and draw up funding documents for free. Interested founders simply have to complete a five-minute online application and will be selected on a rolling basis from now until May 3rd.
To apply, teams must meet three criteria:
There must be a minimum of two full-time co-founders who do not have other full-time roles.
One team member must be in L.A.
At least one member must be a full-stack developer.
Wonder Ventures aims to be the first institutional money into very young companies, making about 5-7 investments a year. With conferences cancelled and coffee chats out of the question, scouting new companies has become considerably more difficult during lockdown.
"We pride ourselves on meeting a ton of talent and it's hard to meet people right now," Rosen said. "This is an attempt to meet more founders because some of our traditional ways of doing that aren't feasible."
Rosen hopes that the ideas they fund now can one day blossom into the next iconic L.A. brands, when the coronavirus is a distant memory.
"We believe that these tough times will produce great companies," Rosen wrote in a blog post. "The best founders are not deterred by pandemics, but instead, are encouraged to make a better world. These founders are not hanging their heads because of a lay-off or furlough, but are enthused to take off and build their dream idea."