Coffee company shuts down popular location as of Sunday
By Sam Catanzaro
A popular Santa Monica Starbucks has closed permanently.
A sign posted on the door of the Starbucks on 15th Street and Montana Avenue informs costumers that the location has been closed permanently.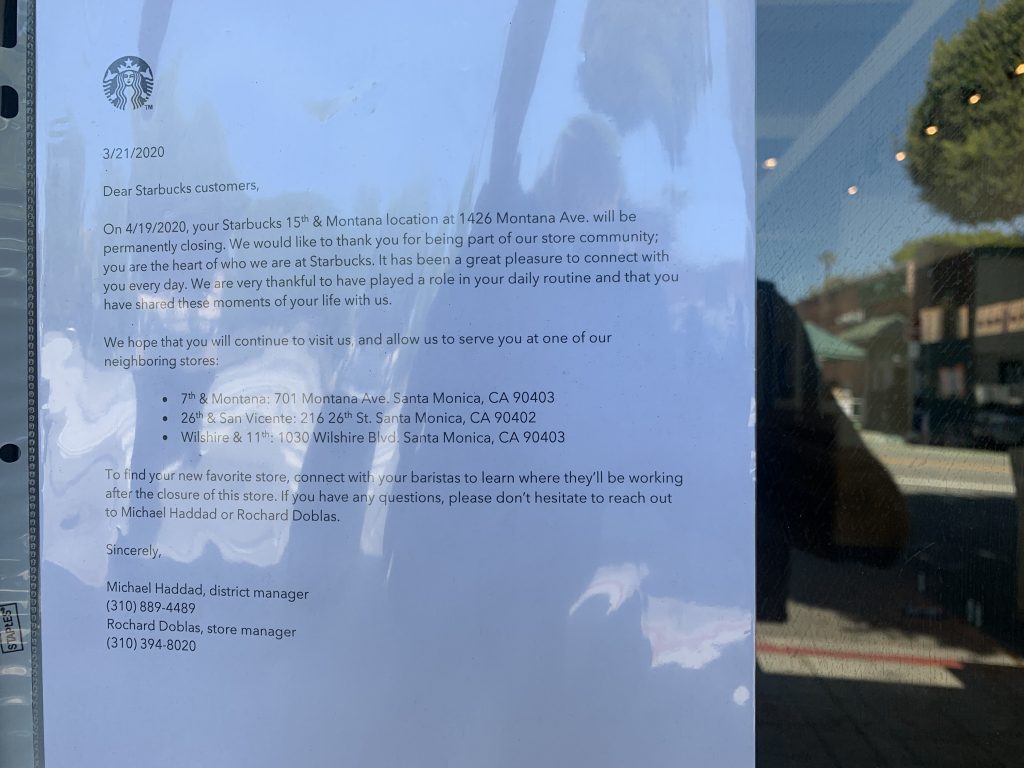 The sign, dated April 19, 2020, does not specify why the store closed. The Santa Monica Mirror has reached out to the company asking if the novel coronavirus (COVID-19) outbreak was a reason behind the closing. Starbucks could not immediately be reached.
Other Santa Monica Starbucks stores remain open for curbside and to-go service, including the location a few blocks away on 7th Street and Montana Avenue, 26th Street and San Vicente Boulevard and Wilshire Boulevard and 11th Street.